The feeling of being at
home while travelling.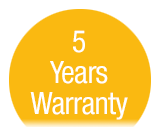 The ModuCamp consists of different modular kitchen cabinets and expansion modules. The individual modules can be combined in any order and number using the innovative fasteners. Each module unit can also be used individually. You can increase your enjoyment with our bespoke accessory range. The individual storage units are constructed using the latest technology to create a quick and simple sturdy structure that is very stable.
It is only necessary to insert 4 rods and secure with screws to erect the module. With the help of our easy-start thread textile fabric between the top and bottom frame will assist with wrinkle free construction. The height-adjustable feet allow maximum stability on any terrain.
The work area is divided so that both a camping bucket as well as a professional water system can be converted to the sink.
The innovative expansion modules can be mounted at any point in the upper part of a cabinet. On offer there is a towel rack, a universal container with lid and a hanging organizer. The practical ModuCamp pockets allow easy transport and safe storage.