OUR INNOVATION, ALWAYS FOR YOUR COMFORT.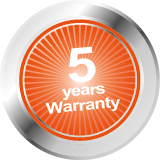 The new "Be Smart" range is our answer to the new requirements of camping and outdoor living.
This series pays attention to everyone who is looking for light and space saving furniture. The products offer ultimate comfort and the best value for money luxury range of outdoor furniture in the European market.
Here we combine strong but lightweight frames with DuraDore® Soft Touch - a skinfriendly, breathable fabric. It is easy to clean, very resistant and with a low weight.
We achieved a unique durability and strength thanks to the selection of extraordinary basematerials like NyloGore®, DuraAlloy and Aircolite. The clever combination of advanced materials, technics and our long experience in the production of high quality products make this series so exceptional.